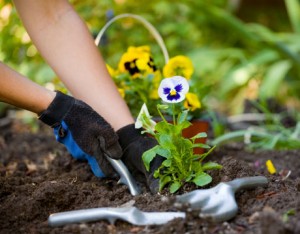 If you are one of those people who adore the gardens but have no free time to maintain their own ones – then you have found the perfect solution to your problem. We believe that every garden should be maintained by professional.
It is understandable that lots of people in West London consider gardening as a hobby but do they have the needed knowledge and free time? If the answer to this question is no, then you know that you are in a desperate need of professional gardening care. Because of this reason our agency decided to hire well-trained and dedicated gardeners with lots of experience who have proven their qualities numerous times.
If you think that you need those people to come at your place and maintain your garden on weekly/monthly/daily basis – then you have to do only one thing – pick up the phone and call us. We will arrange everything and you will not be required to buy any equipment or so.
The only thing that you will have to do after we are done with your garden is to enjoy it. Make sure you share with us all of your expectations and suggestions – in that way we will be able to do our job in the best possible way that will satisfy your needs.