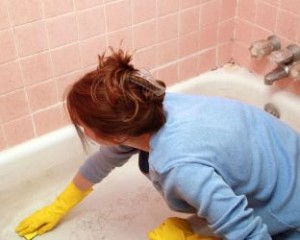 Landlords and tenants in N16 Stoke Newington, London often need one of the most popular cleaning services – end of tenancy cleaning. Our company offers this specific service and we have already satisfied hundreds of landlords and tenants. We guarantee that our cleaners will leave you with a spotless clean place.
Give us a call and our support staff will explain you everything you need to know about our end of tenancy cleaning package in N16 Stoke Newington, London. We will arrange a meeting and our cleaning team will arrive in the appointed time & day. They will stay there as long as it takes in order to make your place look like new. We have gathered some of the best cleaners in London and we guarantee that they will take care of every part of your property.
We know how hard it is for customers to choose a reputable cleaning company, because you never know what the quality will be, but we can guarantee for our services. The end of tenancy cleaning team will take care of all areas of your house:
Kitchen
• They will mop the floor
• They will clean cupboards and drawers on the inside and out
• They will sanitize and polish the sink and taps
• They will clean kitchen appliances
Bathroom and Toilets
• They will scrub and sanitize the floor
• They will clean the tiles, shower, sink and bath
• They will clean and polish the mirrors
Bedroom, Living and Dinning Room
• They will vacuum clean carpets and upholstery
• They will clean skirting boards, doors, door frames, light switches and radiators
• They will dust all surfaces
We provide our cleaners with all the required equipment and detergents. We only use biodegradable, anti-allergic and eco-friendly cleaning products. We don't charge extra for the equipment. Our service comes with a 48 hour guarantee and you find something dirty during this time, you can call us and we will send our team to sort our the problem and clean your place free of charge.
End of Tenancy Cleaning N16 Stoke Newington
An area in London Borough of Hackney, the Stoke Newington district is 5 miles north-east of Charing Cross.
Brief History of Stoke Newington
Referred as a 'new town in the wood', the Stoke Newington was lightly settled for hundreds of years, though located close to Saxon that had large settlements near River Lea. The district was discovered in 19th century by Abney Park Cemetery and Stoke Newington Common. It was a part of Neolithic working area.
Transportation Systems in Stoke Newington
The nearest underground station for the area on Piccadilly Line is Manor House, which is about 1.5 miles away. The nearest railway stations on Lea Valley Lines are Stoke Newington railway, Stamford Hill railway station and Rectory Road railway station.
Notable People of Stoke Newington
Music video for Britney Spears' 'Criminal' was shot here. Victorian era writer and poet Anna Laetitia Barbauld lived in the area. Noted theologian Dr Daryll C McBride was born here. Musician Clem Cattini, politician Sir Horace Cutler, and experimental jazz saxophonist Elton Dean also lived in Stoke Newington.
Education in Stoke Newington
The famous secondary schools in Stoke Newington are Beis Malka Girls, Stoke Newington School, Our Lady's Convent High, Tawhid Boys School and The Skinners' Company's School for Girls.
The popular primary schools in the area are Benthal Junior, Betty Layward Primary, Grazebrook Primary, Princess May Primary, Jubilee Primary, Sir Thomas Abney and William Patten Primary.