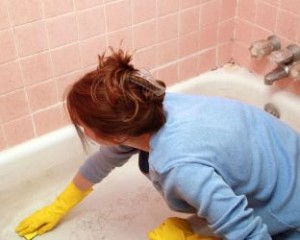 Landlords and tenants in Kings Cross, London often need one of the most popular cleaning services – end of tenancy cleaning. Our company offers this specific service and we have already satisfied hundreds of landlords and tenants. We guarantee that our cleaners will leave you with a spotless clean place.
Give us a call and our support staff will explain you everything you need to know about our end of tenancy cleaning package in N1 Kings Cross, London. We will arrange a meeting and our cleaning team will arrive in the appointed time & day. They will stay there as long as it takes in order to make your place look like new. We have gathered some of the best cleaners in London and we guarantee that they will take care of every part of your property.
We know how hard it is for customers to choose a reputable cleaning company, because you never know what the quality will be, but we can guarantee for our services. The end of tenancy cleaning team will take care of all areas of your house:
Kitchen
• They will mop the floor
• They will clean cupboards and drawers on the inside and out
• They will sanitize and polish the sink and taps
• They will clean kitchen appliances
Bathroom and Toilets
• They will scrub and sanitize the floor
• They will clean the tiles, shower, sink and bath
• They will clean and polish the mirrors
Bedroom, Living and Dinning Room
• They will vacuum clean carpets and upholstery
• They will clean skirting boards, doors, door frames, light switches and radiators
• They will dust all surfaces
We provide our cleaners with all the required equipment and detergents. We only use biodegradable, anti-allergic and eco-friendly cleaning products. We don't charge extra for the equipment. Our service comes with a 48 hour guarantee and you find something dirty during this time, you can call us and we will send our team to sort our the problem and clean your place free of charge.
End of Tenancy Cleaning N1 Kings Cross
An area partly in London Borough of Islington and partly in London Borough of Camden, the King's Cross. The district is an inner-city, and located about 2.5 miles north of Charing Cross. Earlier, it was reputed as a red light district, but after mid 1990s generation King's Cross is no more known as such. The area is also Eurostar rail service terminus since 2007 at St Pancras International.
Brief History of Kings Cross
Previously the area was a village by the name of Battlebridge or Battle Bridge with ancient River Fleet crossing. However, originally the bridge was named as Broad Ford Bridge.
The area was settled in Roman times, and The Brill camp here was attributed erroneously to Julius Caesar.
Popular Culture of Kings Cross
King's Cross has been mentioned in Harry Potter. This is the place from where the schoolboy had boarded train for Hogwarts. Railway station of the place has put up sign of Harry Potter to capitalised on tourist interest.
In the Ealing comedy, The LadyKillers of 1955 the surrounding streets of King's Cross can be seen. Same with 1988 Mike Leigh's High Hopes and 2006 Breaking and Entering films.
The Pogues Irish rock group was founded in the district.
The place is also the setting for 2009′s Christopher Fowler mystery. Moreover, it was home to comedian Ricky Gervais.