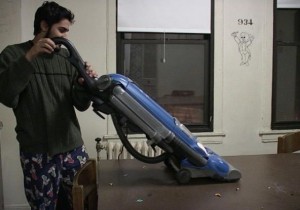 A lot of people don't maintain and clean their home regularly, but instead postpone this task for later, however, this "later" never comes. Other people are just too busy and don't have enough time and energy to clean the home themselves. Thankfully, there is an alternative – cleaning companies. We at House Clean London can help everyone who is in need of professional deep cleaning in NW9 Kingsbury – London. We will gladly clean your house or flat.
Many people use regular cleaning services, but even in this case, you'll need deep clean once in a while. The job of domestic cleaners is to maintain the home relatively tidy and clean and they ignore some small details that need cleaning. For example, house cleaners rarely wipe skirting boards, top of door frames or clean behind and beneath sofas and beds.
Deep cleaning takes care of every small detail in your home and you can be sure that nothing will be missed. We advice you to have your property deep cleaned at least twice a year. Of course, you still have to clean it on a regular basis in order to preserve the condition which deep cleaning has achieved. Our deep cleaning service in Kingsbury – London benefits for a better, healthier and safer living environment for you and your family.
Our cleaners in Kingsbury are available for residents of the entire London area and our support staff will answer your calls 24/7. Ask them anything you need to know regarding our services and prices. Our cleaning team is available all days of the week and you can book an appointment by making a single phone call.
Deep Cleaning NW9 Kingsbury – London
An area in London Borough of Brent, Kingsbury district literally means "The King's Manor". It is located in the northwest of London.
Brief History of Kingsbury
Historically Kingsbury was a small parish in Middlesex County and Hundred of Gore. Until 19th century Kingsbury was a rural and scattered settlement.
Though Kingsbury lies very close to London, development of Kingsbury started slowly. Only after World War I the area started building up. During WWI aircraft industry was set up and roads were also improved. In 1901 the total inhabited houses were just 140, and it increased to 3,937 by 1931. In 1951 it rose to 11,776. The Kingsbury Road was a motor body works of Vanden Plas, the makers of Bentley body. Later bodyparts of Austin, British Leyland and BMC were also built here.
Film in Kingsbury
Grange hill children drama's first series was filmed at the Kingsbury high. BBC filmed the drama.
Transport Systems in Kingsbury
Kingsbury tube station is on the Jubilee line and it is on the Kingsbury Road i.e. A4006. The buses from London operate in the district. The buses that serves the district are 183, 204, 324, N98, 79, 305, 83 and 302.
Schools in Kingsbury
There are several good schools in Kingsbury such as Kingsbury High School, Jewish Free School, Fryent Primary School, Oliver Goldsmith Primary School and St Robert Southwell Primary School.