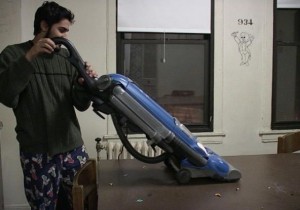 A lot of people don't maintain and clean their home regularly, but instead postpone this task for later, however, this "later" never comes. Other people are just too busy and don't have enough time and energy to clean the home themselves. Thankfully, there is an alternative – cleaning companies. We at House Clean London can help everyone who is in need of professional deep cleaning in Colindale – London. We will gladly clean your house or flat.
Many people use regular cleaning services, but even in this case, you'll need deep clean once in a while. The job of domestic cleaners is to maintain the home relatively tidy and clean and they ignore some small details that need cleaning. For example, house cleaners rarely wipe skirting boards, top of door frames or clean behind and beneath sofas and beds.
Deep cleaning takes care of every small detail in your home and you can be sure that nothing will be missed. We advice you to have your property deep cleaned at least twice a year. Of course, you still have to clean it on a regular basis in order to preserve the condition which deep cleaning has achieved. Our deep cleaning service in NW9 Colindale – London benefits for a better, healthier and safer living environment for you and your family.
Our cleaners in Colindale are available for residents of the entire London area and our support staff will answer your calls 24/7. Ask them anything you need to know regarding our services and prices. Our cleaning team is available all days of the week and you can book an appointment by making a single phone call.
Deep Cleaning Colindale – London
An area in London Borough of Barnet, the Colindale is a suburban development of London. The district is located 8 miles north west of Charing Cross.
Brief History of Colindale
Colindale was originally an area in ancient parish of Hendon and borough. It was a dale between The Burroughs and Mill Hill. The district was named after a family of the 16th century with the same name. The entire area was without any buildings until 20th century. There were a Collindale Lodge, few cottages and a Collindale Farm.
By 19th century end the cheap land prices of the area attracted developers. In 1898 Colindale Hospital was functional. Government Lymph Establishment was built in 1907. It was used in making vaccines. A new depository of the British Library was built in 1902.
Development in Colindale
In the London Plan, the Mayor of London has included parts of the district. A Colindale Area Action Plan (AAP) has been designated by Barnet Council and public consulation events have been carried out. Today, Colindale houses Royal Air Force Museum, British Library, Health Protection Agency, Barnet College and Hendon Police College.
Transport Development in Colindale
Campaign for Better Transport was published in early 2008 for off-road – West and North London Light railway.
Transport System in Colindale
There is one tube station in the district on the Northern Line – Colindale tube station.