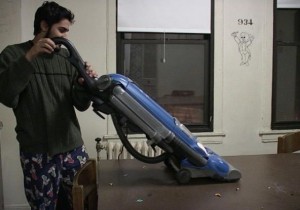 A lot of people don't maintain and clean their home regularly, but instead postpone this task for later, however, this "later" never comes. Other people are just too busy and don't have enough time and energy to clean the home themselves. Thankfully, there is an alternative – cleaning companies. We at House Clean London can help everyone who is in need of professional deep cleaning in Hampstead, London. We will gladly clean your house or flat.
Many people use regular cleaning services, but even in this case, you'll need deep clean once in a while. The job of domestic cleaners is to maintain the home relatively tidy and clean and they ignore some small details that need cleaning. For example, house cleaners rarely wipe skirting boards, top of door frames or clean behind and beneath sofas and beds.
Deep cleaning takes care of every small detail in your home and you can be sure that nothing will be missed. We advice you to have your property deep cleaned at least twice a year. Of course, you still have to clean it on a regular basis in order to preserve the condition which deep cleaning has achieved. Our deep cleaning service in NW3 Hampstead, London benefits for a better, healthier and safer living environment for you and your family.
Our cleaners in Hampstead are available for residents of the entire London area and our support staff will answer your calls 24/7. Ask them anything you need to know regarding our services and prices. Our cleaning team is available all days of the week and you can book an appointment by making a single phone call.
Deep Cleaning Hampstead, NW3 – London
Hampstead is located 4 miles north-west of Charing Cross, and is known for liberal, artistic, intellectual, literary and musical associations. It is also known for Hampstead Health, parkland's huge hilly expanses.
Brief History of Hampstead
Though the history of the place is traced back to 17th century, but earlier records could be found in 986 AD. Hampstead was initially fashionable but the popularity declined due to development of other fashionable spas in London in the 1800s. In 1882 the spa of Hampstead was demolished. After the opening of North London Railway the area started expanding. Notable buildings such as Hampstead tube station, Isokon building, Hampstead theatre and Royal Free Hospital were built in the 20th century.
Places of interest
The largest ancient parkland of London is here named Hampstead Health. It has got three open-air swimming ponds for men, women and mixed bathing.
There are several churches to visit such as Christ Church at Hampstead Square, St Luke's at Kidderpore Avenue and St Mary's Chapel at 4 Holly Place.
Museums of attractions in Hampstead are Fenton House at Hampstead Grove, Freud Museum at 20 Maresfield Gardens, Keats house Museum at Keats Grove and Kenwood House on Hampstead Lane.
Popular pubs and restaurants include The Flask, Freemasons Arms, The Duke of Hamilton, King William IV, The Magdala, The Garden Gate, La Gaffe, Jin Kichi, Al Casbah and CrimeaJewel.
Transport System of Hampstead
The nearest tube stations are Belsize Park, Hampstead and Swiss Cottage. The nearest railway stations are Hampstead Health and Frognal.