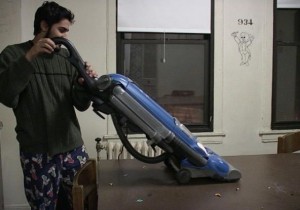 A lot of people don't maintain and clean their home regularly, but instead postpone this task for later, however, this "later" never comes. Other people are just too busy and don't have enough time and energy to clean the home themselves. Thankfully, there is an alternative – cleaning companies. We at House Clean London can help everyone who is in need of professional deep cleaning in Camden Town, Somers Town – London. We will gladly clean your house or flat.
Many people use regular cleaning services, but even in this case, you'll need deep clean once in a while. The job of domestic cleaners is to maintain the home relatively tidy and clean and they ignore some small details that need cleaning. For example, house cleaners rarely wipe skirting boards, top of door frames or clean behind and beneath sofas and beds.
Deep cleaning takes care of every small detail in your home and you can be sure that nothing will be missed. We advice you to have your property deep cleaned at least twice a year. Of course, you still have to clean it on a regular basis in order to preserve the condition which deep cleaning has achieved. Our deep cleaning service in NW1 Camden Town, Somers Town – London benefits for a better, healthier and safer living environment for you and your family.
Our cleaners in Camden Town, Somers Town are available for residents of the entire London area and our support staff will answer your calls 24/7. Ask them anything you need to know regarding our services and prices. Our cleaning team is available all days of the week and you can book an appointment by making a single phone call.
Deep Cleaning Camden Town, Somers Town – London
Camden Town is an area located in north west London and part of NW1 postcode according to the London plan. It is a residential district since 1791 and became a very important area with the development of the railways. In 1965 the area became a part of the London Borough of Camden. To the north of Camden are located the hills of Hamsptead and Highgate.
In the last few years the main economic activity is connected to the local markets like Camden Lock market, Buck Street market, Stables market, Camden Lock village. The markets are big attraction for the visitors in this area. Here you can find all kind of foods and products including fashion, lifestyle, books, food, junk/antiques items.
Here you can visit the famous Camden Lock Market located near Regent's Canal. It was developed in the early 1970s with the canal trade.
Somers Town
Somers Town, was named for Charles Cocks and in the beginning the name was used in order to indicate the are between Pancras, Hampstead, and Euston Roads. Here is located the St. Pancras Old Church which is one of the oldest Christian sites in England. The church is dedicated to the martyr Saint Pancras.
Instensive construction work in the eastern part of Somers Town was completed in 2008 in order to allow the Eurostar trains to arrive at the refurbished St Pancras Station.
Here is held the Festival of Cultures. This is the biggest street festival in Camden and attracts about 10,000 people.